Watercress Soup: Eco-Cooking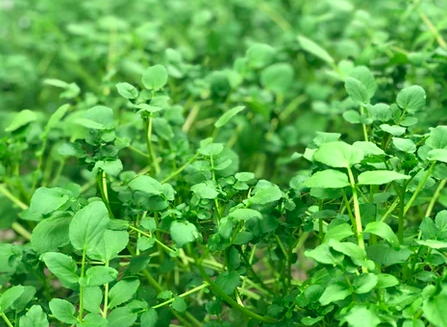 It's time for our watercress harvest! This tasty vegetable is often used in high-end dining experiences. Use this recipe and our HATponics produce boxes to take the experience straight to your home.
Source: boneappetit.com
Ingredients:
2 tablespoons unsalted butter

1 medium yellow union, chopped

2 quarts low-salt chicken broth

1 pound russet potatoes, peeled and cut into 1/2-inch cubes

4 bunches watercress, chopped (about 20 cups)

1 1/2 teaspoons fresh lemon juice

1/2 chilled heavy cream

3 tablespoons chopped fresh chives

Kosher salt and ground black pepper
Equipment:
Medium pot

Stove

Blender

Whisk

Medium bowl
Preparation:
Melt butter in a medium pot over medium heat. Add onion and cook for 5-6 minutes, or until softened.

Add broth and potatoes. Bring to a boil over medium/high heat. Reduce heat to medium and simmer for 20 minutes, or until potatoes are tender.

Add watercress. Stir until leaves wilt. Let soup cool briefly.

In batches, purée soup until smooth.

Return soup to pot and mix in lemon juice.

Season to taste with salt and pepper

In a separate bowl, whisk cream with a pinch of salt until soft peaks form. Fold in chives.

Rewarm soup over low heat. Garnish with whipped cream and chives.