Lemon Garlic Pak-Choi: Eco-Cooking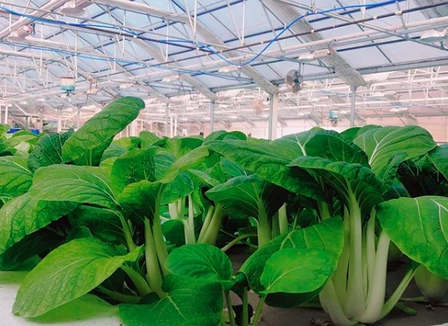 Pak-Choi (or Bak Choy) is one of our favorite veggies at HATfresh. For a simple ten-minute side dish, try this recipe using the Pak-Choi from our site: https://hatpon.myshopify.com/products/pak-choi
Source: inspiredtaste.net
Ingredients:
1 pound Pak-Choi

1 1/2 tablespoons extra-virgin olive oil

3 minced garlic cloves

1/2 lemon

Red pepper flakes

Sea salt
Equipment:
Directions:
Rinse Pak-Choi with cool water

Trim the ends of each stalk of Pak-Choi, then slice in half lengthwise. Slice in half again widthwise.

Add oil, garlic, and a pinch of red pepper flakes to a skillet. Place on medium heat until bubbles form around garlic.

Toss Pak-Choi into skillet creating one layer of the vegetable.

Sprinkle salt over top. Cook without stirring for 2 minutes.

Flip and cook another 2 minutes.

Transfer to a platter and sprinkle lemon juice on top.